The Bionanopolys OITB operational structure includes the facilities, capabilities, and services that the service providers of the Bionanopolys ecosystem will bring to the market, and are categorised as follows:
The 14 upgraded pilot lines for the conduction of experiments with new biobased nanomaterials and polymer biocomposites, will be coordinated by AITEX.
Technological support to reduce technical risks and barriers. Focused on the process parametrization, will be coordinated and led by CEA.
Innovation management systems, environmental, standardization, safety and business support, to facilitate commercial exploitation, will be coordinated by ITENE (safety), PARTICULA (sustainability and circularity) and EBN (route to market).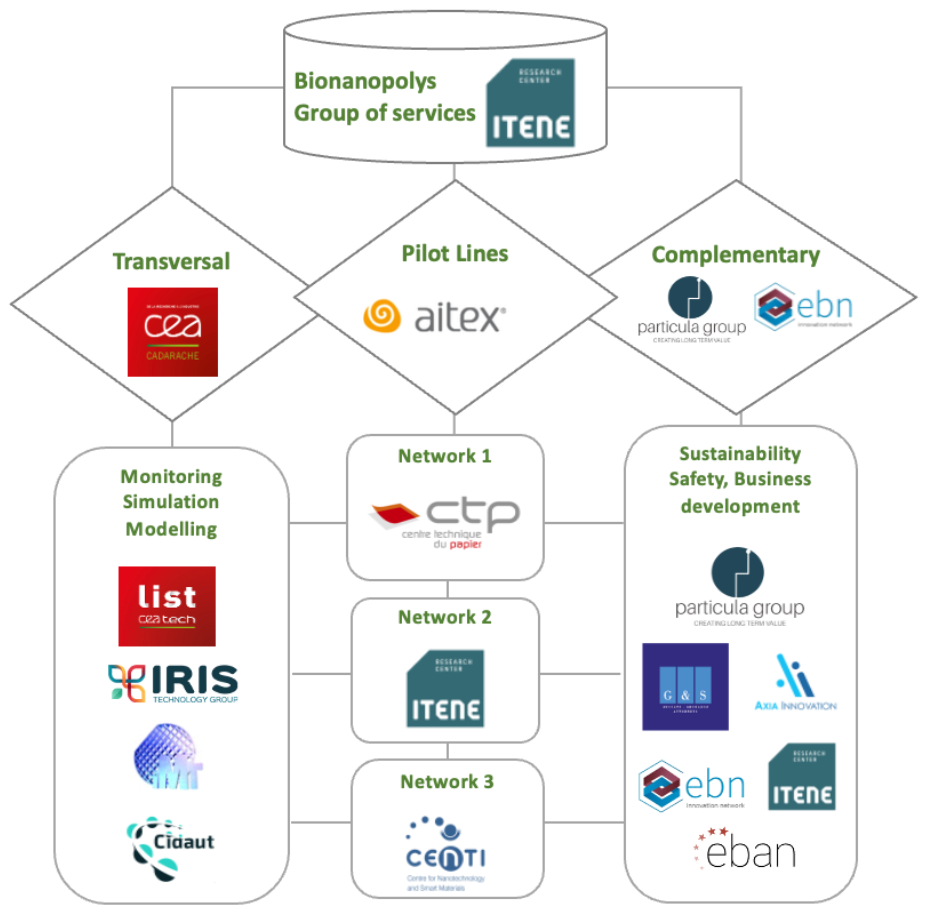 Nanoadditives and Raw Materials (5 pilot plants)
Bionanocomposites
( 3 pilot plants)
Bionanoproducts
(6 pilot plants)
The technical group offers 14 upgraded pilot plants, divided into 3 main networks starting from the raw materials and nano additives (network 1), to develop nanomaterials (network 2) and then the development of the bio-based nanoproducts (network 3).