3rd of May 2023 at 10am CEST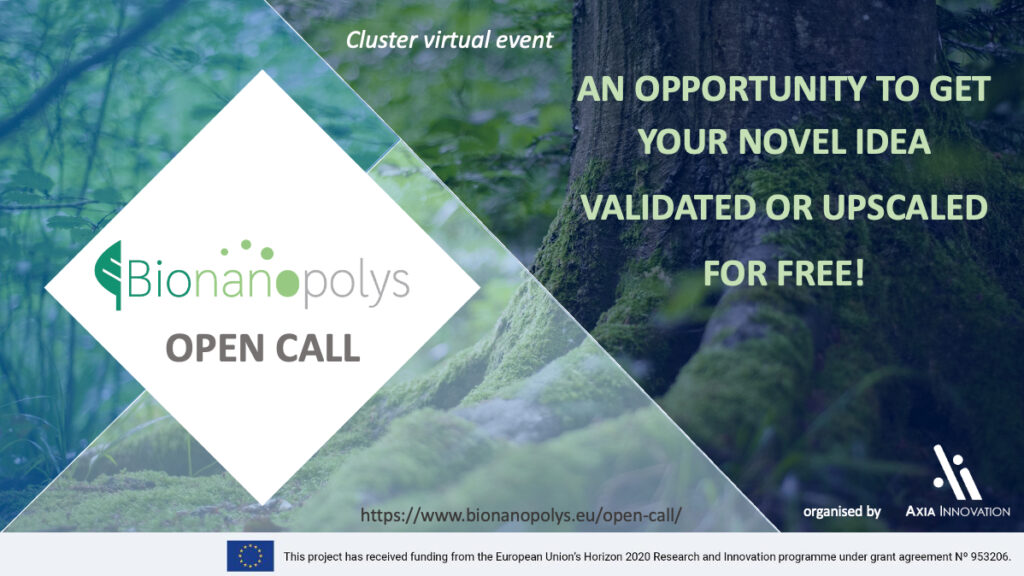 24th - 26th May 2023, Thessaloniki (Greece)
Bionanopolys Pitching Event
EBAN Congress
You are a Bionanopolys Open Call applicant? Pitch your project idea in the Bionanopolys session there! In addition, you will have access to the whole EBAN congress.
Learn more about the annual EBAN congress.

31.01.2023:
National Stakeholder event Spain (ITENE)
19.01.2023:
How to nail your sales Pitch
31.01.2023-17.02.2023:
Virtual Open Day.
Get to the recording
7.11.2022: Meet the project …
29.06.2022: Italian Stakeholder Event
14.06.2022: French Stakeholder Event
09.06.2022: German Stakeholder Event
30.05.2022: Belgian Stakeholder Event
24.05.2022: Portuguese Stakeholder Event
05.04.2022: Romanian Stakeholder Event
29.03.2022: Spanish Stakeholder Event
17.03.2022: Croatian Stakeholder Event
05.04.2022: Austrian Stakeholder Event

The analysis of compostability and recyclability is one of the services that are offered by the Bionanopolys team. For a sustainable approach it is important
Read more